Come spend some time with our Design Partner, Everleigh Design Studio. Ashlar Homes has approved designers ready to work with you to create a cohesive design for your home and help you create a space that is unique to you. 
The Ashlar Homes
Build Process
The building of every home is a unique experience, we do our best to tailor the process in such a way that you have knowledge of the steps we are taking to provide a quality home that reflects great craftsmanship and design.
Ashlar Homes is committed to providing you with a quality product that you will enjoy for years. We are also committed to keeping to a schedule that will get you into your dream home as quickly as possible
Step 1 - Contract
Contract! The exciting (and maybe slightly scary) part of the process! We enter into an agreement to build a home together! The contract confirms the agreed selling price of the product, neighborhood/lot, and specific plan along with the structural options for your home. Once your contract is processed you can breathe a sigh of relief as the fun begins! You will receive an invitation to join Builder Trend. This is our project management tool which will help you stay informed throughout the whole process.
Step 2 - Permitting & Selections
Now the fun stuff! During this stage in the process, you will select your pallet or if you have chosen one of our CLASSIC series homes, you will make your Selections Appointment at our partnering Design Studio. Here is when you really begin to see your vision for your new home take shape! Overwhelmed by having to choose all those design elements? Don't worry because your Designer will walk you through it all and make sure your home has a cohesive design. 
Step 3 - Planning Meeting
Once you have completed your selections for your new home, whether it is selecting from a pallet or the appointment of a full selection, the next step in the process is to have your planning meeting. This meeting will occur with members of your Community Team and during the meeting, you will be confirming the ins and outs of your build. Our goal for this meeting is to answer any questions thus far and to set expectations for what is to come. 
Step 4 - Foundation, Framing, and Mechanicals
We believe every home we build is the future place for family and friend gatherings and one of our favorite steps in the process is this one. To see something go from nothing to a future place for your memories is exciting to us! During this time, it may feel like time is standing still! But it is far from that!
There is a lot going on in this phase-some we can actively see and some we cannot. Further this stage is VERY weather dependent and requires patience as we cannot control weather delays.

Step 5 - Sheet Rock, Trim, Cabinets, and Flooring
It's the final countdown! Okay, well not quite yet, but we are getting closer and closer! During this time, cabinets are installed and once they are complete and your countertops are set, we can start to schedule the home orientation, final walkthrough, and set the closing date! Remember, sometimes delays beyond our control occur and if this happens, we will adjust your closing accordingly.
Step 6 - New Home Orientation & Pre-closing Walk
Well, here we are! It's almost time for you to pack up your things and move into your new home. Your walkthrough takes place one week before closing!
However, you will be asked to get it scheduled one month before and it's important that you make this appointment! During this time we are also reviewing our own checklist to make sure your house is ready for move-in day!

Step 7 - Final Walk Through
Your community team will walk you through your new home to make sure the punch list from your walk-through was completed and to your expectations. Our commitment to you is to provide you with a quality home that you will enjoy for years to come. We are also committed to keeping to a schedule to get you in your home on time and as quickly as the build process will allow. 
Step 8 - Closing & Key Delivery
Upon completion of the final walk, you will meet the Title company where you will sign the final paperwork to make this house officially your new home.
Congratulations and Welcome Home!
Our Custom Design Software Helps You Visualize Your Dream

Seeing is believing and when you see your design come to life you can begin to see your dream turn into a reality. We have provided a virtual design experience for you. Click on the Series Floorplan you are interested in and start from the outside and work your way inside!
You can select your exterior design, whether you want a three-car garage, a walk-out basement, and more! Enter inside (using the person icon at the door) and select the colors, lighting, cabinets, and more! Like what you see? Save it as a PDF and call one of our team members for pricing!
Buying or building a home can feel like one of the most difficult decisions you will ever make, but it is also very exciting and rewarding. We are here to make the process as fun and seamless as possible. 
Our community teams are your guide on this journey, providing on-going communication and expertise throughout.
"Some of the key things that we were looking for when we were selecting a builder were quality, efficiency, and affordable price. We found all of those things with Ashlar Homes."
– Jaquita & Don, Woodlawn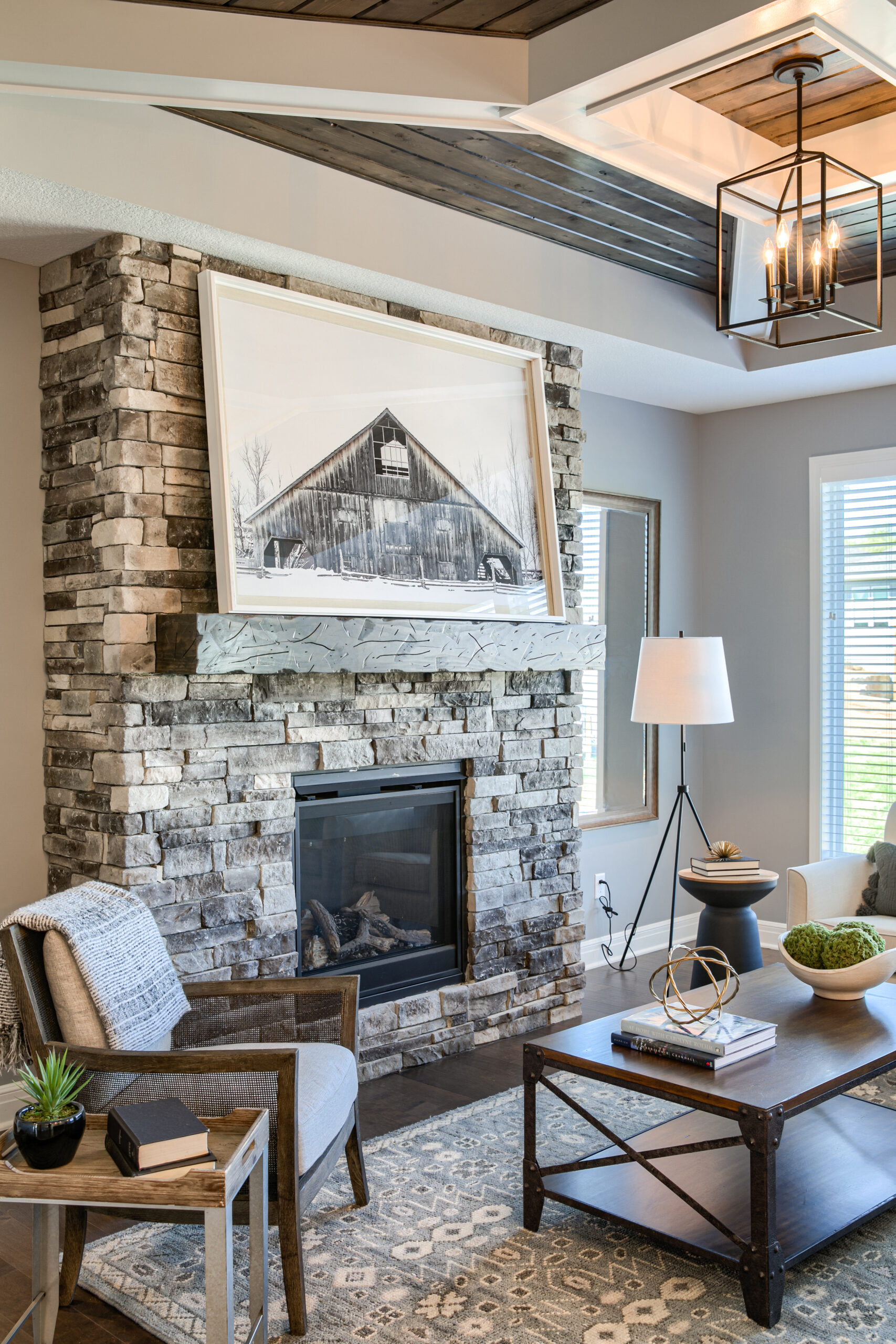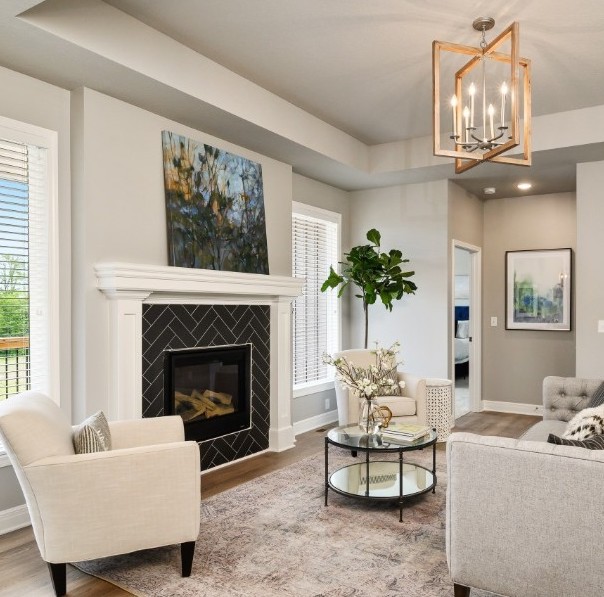 We Love it!
"We have been in our home now for over a year. The home is beautiful and we love it! As with all new projects, issues will inevitably come up, and what separates good companies from bad ones is how well they handle those issues. They have always addressed any concern we've had in a polite and timely manner and have been an overall pleasure to work with."
Mathew C.
Very Pleasant Experience
"The building of my house went very smoothly from beginning to end. The few concerns that came up during the process were addressed and solved immediately. Building a new home can be very stressful, but you made it easy. It was a very pleasant experience."
Carol H.
We Would Build With Ashlar Homes Again
"We built with Ashlar Homes and had an amazing experience. All the staff we worked with were great people and always super helpful! I love our house! If we were to ever build again, we would build with Ashlar Homes 100%!!"
Anna B.
Always Willing to Go the Extra Mile
"We've been in our home for over a year now. We love our home and it is of the highest quality. When there were little issues with any normal build Job he always made sure they were fixed without any questions. Our house is beautiful. He is always willing to go the extra mile and take care of his clients."
Melissa A.
Quality, Efficiency, and Affordability
"Some of the key things that we were looking for when we were selecting a builder were quality, efficiency, and affordable price. We found all of those things with Ashlar Homes."
Jaquita & Don N.
Stress-Free!
"They had a whole spreadsheet that went through every feature that was included in our house, it was really helpful because I didn't want the stress of picking all of the options, so it (the process) was so stress-free"
Jessica & Hunter H.
We Build The Home, You Make The Memories
Learn more about building with us!
Self-Tour
Tour a home on your time in one of our self-guided homes.
Design
Learn our design process and the various options we offer.
Floor Plans
View our various floor plans to see our range of styles
Communities
We offer homes in six different communities in the KC metro